90 Best Catholic Mom Blogs and Websites
Follow Top 90 Catholic Mom Blogs from one place on Feedspot Reader
The
best Catholic Mom blogs
from thousands of blogs on the web and ranked by traffic, social media followers & freshness.
Catholic Mom Blogs
Here are 90 Best Catholic Mom Blogs you should follow in 2023
US
Hi! I'm Lacy and I run Catholic Icing, a site devoted to bringing Catholic crafts and activities to Catholic kids, embracing amazing Catholic Cult...ure by icing your Catholic Cake with all of these yummy extras!more
catholicicing.com
55.4K 1.1K 12.1K 1 post / month DA 52 Get Email Contact
Altadena, California, US
Hi. I'm Kendra. I am a catholic wife and mother of seven. I also dabble in teaching, reading, writing, cooking, baking, homeschooling, and leading... a catholic life. This blog is a place for me to share how we live.more
catholicallyear.com
50.1K 1.8K 20.5K 6 posts / quarter Jan 2013 DA 42 Get Email Contact
Melbourne, Victoria, Australia
Hi, I'm Corrie, and live with my gorgeous husband and 7 beautiful children on a couple of acres. I'm Catholic. I consider being a mum my vocat...ion. I started blogging to share my knitting projects and a bit of family life since I was going to be at home with a new baby. I've learned a lot over the years and love to share our family life and all of my craft and baking projects with you all.more
retromummy.com
26.1K 3K 6.5K Mar 2007 DA 36 Get Email Contact
Mississauga, Ontario, Canada
We act as a catalyst, guide, and mentor to parishes wishing to launch a Catholic mother's ministry to support the moms in their community.
catholicmomsgroup...
1.6K 211 1.4K 2 posts / quarter Jul 2015 DA 18 Get Email Contact
Toronto, Ontario, Canada
Celebrating Catholic Family and Faith with crafts, Catechesis, and traditions! I am a wife, mom of 5 kids, an author, and a crafter. We offer beautifu...lly designed, authentic Catholic teaching tools, captivating the attention of children and providing quality resources for parents and all educators in the Catholic Faith.more
equippingcatholicf..
5.7K 824 2.3K 5 posts / month Dec 2010 DA 29 Get Email Contact
Hammonton, New Jersey, US
Hi, I'm Kelly Mantoan! I'm a Catholic wife, mother, homeschooler, and special needs parent who started blogging in 2012 to document some of th...e funny and poignant moments. When I'm not blogging, I might be working on a book, educating my kids, piling more dishes in the sink, driving someone to practice, or running out to Applebees for a drink with my husband.more
thisaintthelyceum.org
1.6K 1.2K 1 post / week Feb 2012 DA 26 Get Email Contact
Vancouver, British Columbia, Canada
Bonnie is a Canadian Catholic mom with five children under ten. She often feels like a koala, with one or more kids hanging off her. She shares storie...s and tips to help moms cultivate family togetherness.more
thekoalamom.com
3.8K 8 posts / month Aug 2006 DA 38 Get Email Contact
Los Angeles, California, US
The website lisahendey.com is the personal website of Lisa M. Hendey, a Catholic author, speaker, and missionary disciple. The website features inform...ation about Lisa's books, blog posts, speaking events, and other resources for Catholic moms and families.more
lisahendey.com/blog
2.7K 16.1K 3.8K 1 post / week DA 34 Get Email Contact
Bismarck, North Dakota, US
Patti Maguire Armstrong is a correspondent for Our Sunday Visitor and the National Catholic Register. She is an award-winning author, journalist and ...blogger and was the managing editor and co-author of Ascension Press' bestselling Amazing Grace series. Her latest books are: Holy Hacks: Everday Ways to Live Your Faith and Get to Heaven and Big Hearted: Inspiring Stories From Everyday Families.more
pattimaguirearmstr..
1.4K 1.8K 3 posts / year DA 38 Get Email Contact
Marlborough, Massachusetts, US
Simcha is Fisher, wife, mother of ten, slob, drinker, selective pedant, and blabbermouth. She is the author of The Sinner's Guide to Natural Famil...y Planning. Simcha freelance here and there, blog for The Catholic Weekly, contribute articles and scripture reflections to America Magazine, write columns for Parable Magazine and Our Sunday Visitor, and speak nationwide.more
simchafisher.com
4K 781 2.8K 1 post / day DA 40 Get Email Contact
Toledo, Ohio, US
I am 40 years old, Christian, Catholic, wife, mother to 3 amazing kiddos, a sister, a daughter, and much more. Join me and my family along for our ad...ventures in Toledo & surrounding area. I also enjoy sharing the occasional recipe, philosophical thoughts, and random ramblings of motherhood.more
momonthegoinholyto..
8.2K 3.4K 1 post / day DA 31 Get Email Contact
Riverside, New Jersey, US
Living as a Secular Franciscan wife and mom. I'm an editor at CatholicMom.com, a contributing writer for Today's Catholic Teacher, and a membe...r of the Catholic Writers Guild. I'm also a homemaker, freelance writer/editor, reader of cookbooks, and (very) amateur musician.more
franciscanmom.com
288 2.6K 1 post / week May 2005 DA 29 Get Email Contact
Minnesota, US
I'm Laura Kelly Fanucci. Mother, writer, wonderer. This space is where I explore mothering through writing. It's where I celebrate how God sho...ws up in the chaos of raising children. It's where I love to build community with readers like you.more
motheringspirit.co..
4.7K 1.8K 10K 3 posts / week Feb 2010 DA 30 Get Email Contact
Illinois, US
Hi, I'm Lorelei, Catholic convert and debut author. I'm a former classroom teacher and instructional coach.The blog is run by a Catholic famil...y that shares their experiences related to faith, family, and life. The blog covers topics like parenting, marriage, home education, and Catholic culture.more
thiscatholicfamily..
377 2.6K 3 posts / quarter DA 19 Get Email Contact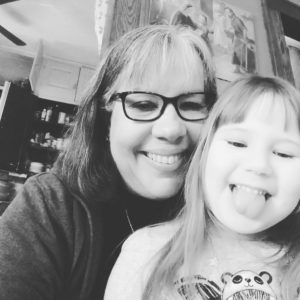 My Domestic Church is a blog by Elena, a Catholic wife and mother. The blog covers a variety of topics related to marriage, motherhood, homeschooling,... and Catholic faith.more
mydomesticchurch.com
803 3 posts / week DA 27 Get Email Contact
Michigan, North Dakota, US
As an at-home mother of six I am SHE WHO MUST BE OBEYED. I've been married for 31 years and my children range from 15 to 27. This blog is about ...faith, family, and life, with occasional rants about politics and other hot-button issues for me. I am Catholic and by that I mean I believe in faithfulness to the Magisterium.more
joyfulmomathome.bl..
954 2 posts / quarter DA 19 Get Email Contact
California, US
Who is One Mad Mom? She's a Catholic, homeschool mom from the insane (but gorgeous) state of California. Why anonymous? She remains anonymous b...ecause her husband and children would like plausible deniability. Since she has to live with them, she will remain so. She also wishes not to be ejected from her social circles by those who struggle to understand her outstanding sarcasm and witty banter.more
onemadmom.foedus.co
560 3.1K 2 posts / quarter DA 21 Get Email Contact
Columbus, Ohio, US
I'm Emily, a wife, a mom, a writer, a speaker. I'm also a Catholic woman who is looking to find meaning and purpose in my vocation as a wife a...nd mother with 7 children who take up a whole lot of time and energy. I seek out the face of Christ in my day- to-day life and call on his PERFECT mother for help.more
emilyjaminet.com
860 487 1 post / month Oct 2015 DA 22 Get Email Contact
Katie Warner is a Catholic wife and mom who is passionate about sharing resources to help others live out an active, vibrant faith with their families.... Her website, KatieWarner.com, offers a variety of resources, including books, articles, blog posts, and workshops, all designed to help families grow in faith. Some of the topics covered include prayer, family life, parenting, and spiritual leadership.more
katiewarner.com/blog
9K 731 10.3K 3 posts / quarter DA 27 Get Email Contact
Kansas, US
Valerie is a 40-something Catholic mom to three precious kiddos and classroom teacher to 23 adorable 3rd and 4th Graders at St. Paul Catholic School. ...Valerie loves her early-morning quiet times with the Lord, sneaking into the Adoration chapel after 3:15 dismissal and incorporating Catholicism into reading, math, science, and social studies.more
kueterfamilyblog.b..
6 posts / quarter DA 18 Get Email Contact
US
Elizabeth Clare is a Catholic writer and speaker who runs this blog to share her experiences and insights related to faith, family, and culture. Her b...log covers topics like prayer, family life, evangelization, and Catholic culture.more
elizabethclareblog..
1K 3.7K 2 posts / year DA 26 Get Email Contact
Windham, New Hampshire, US
Shifting My Perspective is about one mom gaining a new perspective on motherhood, and life in general, through scripture. The aim of this blog is to r...esonate with other moms who recognize the importance of looking at their own motherhood through the lens of faith, and that they too will grow in great and purposeful ways.more
shiftingmyperspect..
656 148 1 post / week DA 19 Get Email Contact
US
I'm a Catholic, Christian, Conservative, divorced, annulled, faithful, single mom of five boys. triumphantly, lovingly, happily, peacefully. I am... an abuse survivor, a black cloud blower-outter, an abandoned housewife, a divorce woman, a struggler, a crier, a worker, a pray-er. Life can be rough, but it's a whole lot of fun too - when you have Faith!more
singlemomsmiling.com
15 posts / year Oct 2011 DA 27 Get Email Contact
US
Theology of Home was created by two Catholic moms and authors, Carrie Gress and Noelle Mering, to help women overcome the struggles that keep us from ...confidently living and sharing the faith. They curate and publish content and create and source carefully-crafted products that help women at any stage of life live out their vocations with beauty and meaning.more
theologyofhome.com..
4.5K 24.4K 1 post / week DA 32 Get Email Contact
Saskatoon, Saskatchewan, Canada
This blog is a sharing of my life with you! The Family section is focused on home life, with updates on what is happening in our family, tips and tric...ks we have discovered to improve our daily lives, and how we are cultivating a joyous home. The ByzCatholic chapter of our site is full of religious resources. There are segments on Fasts and Feasts in the Eastern Catholic tradition, resources for Catholic kids, Great Book suggestions, and posts about deepening your relationship with the one true God!more
thebyzantinelife.com
787 212 239 1 post / month DA 18 Get Email Contact
Leila Miller is a Catholic writer and author whose passion is Church teaching on marriage, family, human sexuality, and - well, pretty much all moral ...issues. She also loves to discuss culture, society, and politics, generally from a conservative perspective.more
leilamiller.net/blog
1 post / week DA 33 Get Email Contact
Idaho, US
Samantha Stephenson is a Catholic wife and homeschooling mother of 4, host of the Brave New Us podcast, and author of Reclaiming Motherhood from a Cul...ture Gone Mad and the Mama Prays Devotional. She is a Paul Ramsey Fellow at the Center for Bioethics and Culture and holds master's degrees in theology and bioethics and her writing has been featured at Blessed Is She, CatholicMom.com, and more.more
snstephenson.com/m..
226 306 10 posts / week DA 16 Get Email Contact
Zebulon, North Carolina, US
Everyday Roses Blog is a personal blog written by Taryn DeLong. Taryn is a recovering control freak, a woman with an anxiety disorder, a wife and moth...er learning how to balance... everything. She is also a freelance writer and editor, and the co-president and editor-in-chief of Catholic Women in Business. The blog is about Taryn's journey to find peace and joy in the midst of the chaos of everyday life. She writes about her faith, her family, her work, and her struggles.more
everydayroses.blog..
184 726 1.2K 2 posts / month DA 14 Get Email Contact
Mama Holli, a catholic mom, welcomes you to her perky, crazy, and happy world where Nobody Puts Mama In A Corner! Find Mama's recipes, photography..., and art.more
nobodyputsmamainac..
131 1 post / day Oct 2009 DA 18 Get Email Contact
Los Angeles, California, US
Simple resources to help you grow in faith one step at a time. I am Mary: a Catholic woman and researcher of ways to make life easier and bring more j...oy and peace to each day. My goal is to provide practical ideas and encouragement to help you as a mom nurture your Catholic faith so you may live with more joy and peace.more
blessedcatholicmom..
589 28 900 5 posts / month DA 19 Get Email Contact
Kristy is the face and voice behind Love & Messiness. Take a peek inside the life of a Catholic mother of 6, wife & homemaker as she strives to raise ...loving & holy children in a modern world. Learn more about striving to become saints in the everyday with Love & Messiness!more
loveandmessiness.com
359 1.4K 1 post / quarter DA 14 Get Email Contact
Texas, US
Kate Taliaferro is an Air Force wife, mom of 5 under 9. She enjoys homeschooling, crafting, and reading books one sentence at a time. She has a Master...s in Religious Education and tries to find God's presence in all parts of her day, be it cooking, cleaning or just the everyday ordinary. Follow her blog, Daily Graces to join her crazy, adventurous, God-filled family.more
dailygraces.net
160 180 1 post / week Mar 2015 DA 15 Get Email Contact
Maryland, US
Thy Will Be Done... is a blog about a Catholic family of 15. Sam does a blog for their family scrapbook of thoughts and funny stories for kids. They a...lso find it important to PRAY FOR THOSE IN LABOR. If you are pregnant and want prayer for your pregnancy send your name, approx. due date and any special situations.more
babystepsjmj.blogs..
3 posts / month DA 27 Get Email Contact
Los Alamos, New Mexico, US
The Catholic Nursing Mothers League is a ministry that provides encouragement and resources for Catholic breastfeeding mothers.
catholicbreastfeed..
685 3 posts / month DA 13 Get Email Contact
US
A Catholic wife and mom, master catechist, and former homeschooling mom of 8 years constantly climbing the Pillars of fire and truth which is the Cath...olic church. Always reading, she loves reviewing books, conducting book discussions, and writing.more
acatholicmumclimbi..
1 post / week Feb 2007 DA 22 Get Email Contact
Dallas, Texas, US
Mighty Is Her Call elevates Catholic mothers by reimagining the vocation of motherhood as a sacred and worthy life calling united to Christ's tota...l gift of self. The mission is to encourage women who have embraced the call to openness to life by proclaiming the radically Christ-like nature of motherhood.more
mightyishercall.co..
1.7K 1.9K 1 post / day DA 13 Get Email Contact
Minnesota, US
Hello, I'm Heather and I'm so glad you are here! My hope for this ministry and website is to inspire you and your families to keep the Cathol...ic faith through the inspirational videos and blogs I produce. We are the body of Christ, and I want nothing more than to get to heaven and praise God in heaven with each one of you!more
acatholicmomslife...
5.4K 25.9K 2 posts / month DA 16 Get Email Contact
Nashville, Tennessee, US
Susan Skinner is a cradle Catholic. She is a wife to Jason and mother to 3 children and caregiver for her mom, Mary Jo. Susan is the Director of Adult... of Adult Faith Formation and RCIA at a parish in the Diocese of Nashville. She is a columnist who has contributed to Catholic Stand, Catholic 365, Shalom Tidings, and the National Catholic Register.more
veilofveronica.blog
3 posts / month DA 22 Get Email Contact
San Antonio, Texas, US
CraftyCatholicMoms are Catholics, wives, mothers, and friends who help each other get through the day-to-day struggles and life-changing moments. Most... of the contributors live in San Antonio, TX, and met through the C.A.L.M (Catholic and Loving Motherhood) moms group of St. Luke's Catholic Church. They are dedicated to living their faith the best they know how and sharing it with our families.more
craftycatholicmoms..
181 7 posts / quarter DA 29 Get Email Contact
Janice believes that every creation you design should be intentional and pleasing to the eye. She is here to show you how it's done. Janice wants ...to also inspire, encourage and empower moms; so that YOU too can create a passive income while taking care of your babies, just like she had! In this blog, Janice will be sharing her experiences as a mom of four/creative business owner and how she balanced life and business while living a life FULL of joy, hope, and love amidst her daily struggles.more
janicebanks.com
528 675 6 posts / month DA 14 Get Email Contact
A Catholic homemaking blog for young, married women. Graceful Catholic is a place where they aspire to help ladies simplify their homes, excel in thei...r vocation, and obtain the peace of soul that comes with clarity in the Catholic faith.more
gracefulcatholic.c..
171 3 posts / month DA 8 Get Email Contact
Kerry Campbell is a cradle Catholic writer, podcaster, preschool music teacher, music minister, and empty-nesting Mom to two wonderfully grown kids. T...he website kerrycampbell.org features blog posts, podcast transcripts, and other resources related to Campbell's work. Imore
kerrycampbell.org/..
262 3 posts / month DA 2 Get Email Contact
Oakwood, Georgia, US
Dave and Debbie Cowden, authors of 'The Prayer Book for Tired Parents: Practical Ways to Grow in Love of God and Get Your Family to Heaven. The missio...n is to help other Catholic parents reorient their lives toward God; joyfully raise their children in the faith; and experience God's peace in their homes.more
tiredcatholicparen..
173 2.4K 3 posts / month DA 11 Get Email Contact
Ohio, US
Her Daily Fiat is a blog written by Christie, a Catholic mom of four. The blog covers a variety of topics related to faith, motherhood, and wellness, ...including mental health, motherhood tips and tricks, and simple recipes. Christie writes about her own experiences and struggles, and offers her readers encouragement and support.more
herdailyfiat.com
3 posts / quarter DA 15 Get Email Contact
Brentwood, Tennessee, US
The goal of this blog is to equip and encourage Catholic Moms in the Middle to make this season of life their BEST one yet. After years of being on t...he diet roller coaster, learn how to break spiritual strongholds around food so that you can find joy and freedom in weight loss.more
jennieguinnlifecoa..
441 582 4 posts / quarter DA 9 Get Email Contact
Welcome to Mother & Home, a Catholic motherhood collective founded by Stephanie Weinert. The place offers Catholic mothers a place of retreat, refresh...ment, and community in a private setting that's not on social media.more
motherandhomemarke..
13.9K 2 posts / year DA 7 Get Email Contact
US
You'll find recipes, homesteading tips, homemaking tips, breastfeeding encouragement, homeschooling and more. But you'll also find a glimpse i...nto the heart of a mother longing to spread His light and be a bridge for her family and for others. Just one Catholic mama blogging about the joys and trenches of motherhood while sharing her love of God.more
themushymom.com/th..
12.2K 11.4K 2 posts / quarter DA 7 Get Email Contact
Jennifer is a wife, mother, and writer who enjoys sharing the ways she sees her Catholic faith in everyday life.
jenniferjthomas.com
8 posts / year DA 2 Get Email Contact
Columbus, Ohio, US
MaryBeth Eberhard has a family of 10 and she has been married for 24 years to the love of my life. All That We Have blog is her way to remind herself ...of lessons learned, and experiences shared, and to share a virtual cup of tea with those who stop by.more
marybetheberhard.c..
345 4 552 1 post / week DA 11 Get Email Contact
Mississippi, US
She is a faithful follower of Jesus Christ and his beloved bride, the Catholic Church. She tries to live up to her vocation to motherhood and marriag...e to the best of her abilities among the craziness of life. Even if she falls into the sins of the world, she brings herself back into the arms of Mother Mary as she seeks God's mercy.more
catholicwellnessmo..
503 744 5 posts / year DA 18 Get Email Contact
US
Joyanna shares her life as she strives to maintain overall health, cherish daily lessons, and embrace every moment while journeying as a wife, mom, an...d Catholic woman in today's world. She aims to inspire women to come to know they are beautiful beloved daughters of God and help them deepen, share faith, embrace God's Word, gain confidence and commit to reclaiming health & living life according to who God calls them to be.more
wellwithjoy.net
309 1.5K 2 posts / year DA 2 Get Email Contact
Campinas, Sao Paulo, Brazil
This blog aims to provide material for personal deepening and family spirituality, helping families to live harmoniously and their members to be truly... happy.more
fortalecendosuafam..
1 post / month Sep 2014 DA 14 Get Email Contact
Lourdes, Occitanie, France
The Caballe Family is a Catholic family travel and faith blog that offers resources for families who want to incorporate their faith into their travel...s. The blog features articles on topics such as modest swimwear for moms, hotels near the Grotto of Massabielle in Lourdes, France, Catholic staycation ideas, and pilgrimage sites in France.more
caballefamily.com
1 post / month DA 3 Get Email Contact
Maronite Mum is a blog and website created by a Maronite Catholic stay-at-home mum of three young children. The blog shares the author's experienc...es of raising Catholic kids, as well as her thoughts on faith, family, and life in general. The website also includes a prayer requests section, a novena to St. Gianna Beretta Molla, and information about the Maronite Catholic Church.more
maronitemum.com
1.4K 4.1K 1 post / month DA 3 Get Email Contact
Salma is a former professional musician turned traditional Catholic wife and mom to 4 children, 4 and under, in 5 short years. She is a city girl at h...eart that moved to a little country town in North Texas with plans to homestead and create tons of digital content that's budget-friendly and accessible to any mom.Salmamore
thetraditionalcath..
1 1.4K 1 post / month DA 1 Get Email Contact
This blog is dedicated to supporting and empowering Catholic mothers from all walks of life, providing a safe space to share our joys, challenges, and... triumphs as we navigate the extraordinary journey of raising children in the light of God's love.more
catholicmomjourney..
126 9 posts / quarter DA 1 Get Email Contact
Stefanie is a mother to 4 children and a passionate Catholic woman. Her hope with this blog is to help struggling wives, mothers, and anyone that did ...not inherit the domestic gene.more
nurturinglittlesai..
2 336 10 posts / year DA 1 Get Email Contact
Grateful and Blessed and Sometimes a Mess Blog is about the inner thoughts and musings of a Catholic mom on the journey. She is a working mother of fi...ve and the wife of one dedicated man. This blog is the fruit of a deep dive into the work of interior life. For the past several years she has been pursuing healing and personal growth from many beautiful resources.more
gratefulblessedmes..
1 post / month DA 3 Get Email Contact
This website was started in April of 2023, as a way to keep the writer occupied and potentially help supplement their family income so that they could... continue to stay home with their two small children.more
anothercatholicmom..
2 posts / month DA 1 Get Email Contact
Frascati, Lazio, Italy
I'm Kathryn Rombs, Ph.D., Catholic wife and mother of six (amazing) children. I am captivated by motherhood as an extraordinary, fulfilling, Chris...t-like vocation.more
kathryn-unfiltered..
5 posts / month Dec 2010 DA 1 Get Email Contact
Australia
Hey there! I'm Cathy and I'm so glad you've stumbled on my blog, which is about my ups and downs in the journey of motherhood and parentin...g, my traditional Catholic faith, and my love for writing.more
raisinghearts.com
767 542 3 posts / year DA 2 Get Email Contact
Massachusetts, US
CatholicMom offers articles, activities, printables, and more for your family, classroom or organization to help you grow in your Catholic faith. Cele...brating Catholic Motherhood and family life.more
catholicmom.com
32.8K 2.8K 10.4K DA 54 Get Email Contact
Huntsville, Alabama, US
I'm Jennifer Mackintosh, and I'm a Catholic home educator, finding the simple joys in living here in the beautiful foothills of the Appalachia...n Mountains. Sharing the beauty found in the ordinary moments - planning, organizing, homeschooling, and living the Catholic faith.more
wildflowersandmarb..
3.7K 181 22.8K 3 posts / year Feb 2007 DA 29 Get Email Contact
US
I'm Ginny - wife to Dan and mom to three great kiddos. I'm passionately Catholic, a Gifted and Twice Exceptional advocate, and a former high s...chool English teacher turned homeschooling mom. Let's pursue the true, the good, and the beautiful as we break down stereotypes.more
notsoformulaic.com
6.4K 339 1 post / year Feb 2016 DA 35 Get Email Contact
Ohio, US
I'm Sarah - Catholic convert, wife, mom, reader, and writer. Join me as I chronicle my reading, random observations, and share the things that cat...ch my eye, all while chasing kids and chugging coffee.more
snoringscholar.com
1.3K 8.2K 1.3K DA 33 Get Email Contact
Virginia, US
Hi, I'm Rosie! A Catholic mom of seven. Halfway crunchy, halfheartedly stylish, homeschools, homebodyish. Follow to get the latest updates on pare...nting, homeschooling, fashion, gardening, and many more.more
rosie-ablogformymo..
2K 5.6K 1 post / year Jun 2011 DA 33 Get Email Contact
Enid, Oklahoma, US
Welcome to the Catholic Moms Website! The Traditional Catholic Mothers Place for Catholic Faith, Family, Fun Ideas, Prayer Requests, and Catholic Shop...ping! This site was created in 2000 as a resource for meeting other Catholic Mothers and learning more about, as well as encouraging, the Catholic Faith.more
catholicmoms.com
4K 216 66 DA 19 Get Email Contact
Plymouth, Minnesota, US
Welcome to Kirby Hoberg little neck 'o the internet a Texan girl just transplanted from SF Bay Area to the Twin Cities of Minnesota.Family life in... our little homes and our big Catholic home.more
underthyroof.blogs..
1.4K 743 1.4K Jul 2015 DA 22 Get Email Contact
US
I'm Rachel, a semi-crunchy, essential oil using, cloth diapering, Catholic Momma of two. I strive to live simply and intentionally while attemptin...g to feed our family a whole foods diet on a budget.more
efficientmomma.com
592 149 Aug 2013 DA 24 Get Email Contact
I'm Moira. I am a mother to six lovely children, wife to one amazing man, and a Catholic woman living in the modern world. I love faith, food, fam...ily, fashion, and friends but not necessarily in that order.more
moderncatholicmom.com
400 115 1 post / year Jun 2016 DA 19 Get Email Contact
Norman, Oklahoma, US
Blog reflections by a Catholic author and journalist about living out her Catholic faith day by day.
daybydaywithmaria...
800 DA 24 Get Email Contact
US
Hi, I'm Erika. I am a Simple Catholic, Wife, & Mama. Blogger, Writer, and Canva addict & Social Media Specialist.
onesimplemama.com
172 357 Nov 2009 DA 17 Get Email Contact
Minnesota, US
Minnesota Mom blog is where I talk about my life and family. I'm Margaret in Minnesota, and this is my mom's-eye perspective of a kid-heavy li...fe. I love the Lord; I take lots of photos; and I always try to tell it like it is, from sex to depression and everything in between! I hope you enjoy your time here.more
minnesota-mom.com/..
490 287 449 May 2005 DA 30 Get Email Contact
Hi, I am Lorelei. I believe time-management skills enrich stay-at-home mothers even more. My goal is to help you get ahead of the tiny tasks, prioriti...ze the medium tasks, and make a plan to actually achieve those big dreams.more
booksfaithlife.com
590 2K Mar 2016 DA 19 Get Email Contact
US
Good Books for Catholic Kids is a website that provides reviews and recommendations for books that are appropriate for Catholic children. The website ...is run by Brittany, who is a Catholic mother of four. The website has a wide variety of book lists, including lists for different age groups, genres, and topics. The website also includes book reviews, author interviews, and other resources for Catholic families.more
goodbooksforcathol..
829 70 6 posts / year DA 19 Get Email Contact
---
Catholic Mom
Bloggers
Top Authors, Journalists, and Publishers covering Catholic Mom.
Get Spreadsheet
Load 33 to 100
of 289 Bloggers
---